X-IT RITE RECORDS

X-IT RITE RECORDS, a division of GFI Entertainment is a new kind of indie record label. They have been in the business for over 10 years. As well as being home to indie pop artist Javelyn, they help produce compilation CDs and live events.

X-It Rite Record's basic function is not just to sign a few artists, but also to promote quality artists who are active in the indie music community. Being on their compilation CD's and in their live shows and large events allows artists to get promoted by a record label without giving away any rights to their music.

X-It Rite Records works in tandem with Java With Javelyn Indie Music Nites ("JWJ") in their live events. JWJ is an indie music event designed to bring independent music and listeners together through live events promoting compilation CDs. At the live events, JWJ creates a fun atmosphere where people can relax, knowing they will consistently have great music, meet people and have a good time. JWJ charges a low cover charge, giving the listener a break. JWJ has raffles every night which include merchandise from indie artists, sponsors such as massage, facials, accupuncture, recording studio time, dentist services, life coaching and greeting cards. X-It Rite Records' artist Javelyn created the event to bring "community through performance" - not only her own, but to gather the best of the best in the indie music world who are from or traveling through the Los Angeles Area.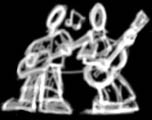 JWJ is an event which helps bring together the new industry of hard-working independent artists, who survive by helping each other out and having a professional attitude when it comes to the business of music and marketing. Out of this event, X-It Rite Records has produced four Java With Javelyn Indie Music CD compilations , including its most recent Java With Javelyn Indie Music, Vol. 4 .

X-It Rite Records seeks to bring pure, artist-to-artist and artist-to-company networking and raise the bar of vision for the new music industry to everyone involved. This year, we have grown into two new, bigger venues in Los Angeles area. Unurban Cafe and The Talking Stick in Santa Monica now host JWJ two times monthly. JWJ has helped book and co-promoter with MacDay LA at CBS Studios, fashion shows in San Diego, red carpet Hollywood events, including Rock City News. movie screenings and other high profile events. X-It Rite Records and JWJ are also working with charities and other promoters to refer artists and bring everyone involved to a bigger level of venue and gigs. ...and for the listener... it's a great place to dig up new and upcoming artists and music to add to their private collection –
Our basic motto is – we want the win-win solutions … the new music industry.
Info: X-It Rite Records Information
A&R - Jason Chase
Media Relations - Vairon Perez
Shows/booking: info@javawithjavelyn.com
Phone: (310) 281-7454
Mailing Address: P.O. Box 661033, Los Angeles, CA 90066
News/Events:
JWJ is preparing for their latest Java With Javelyn Indie Music, Vol. 4 CD Compilation - we have one spot left. Email if interested in knowing more.
*****
Ongoing support with Java With Javelyn Indie Music Nites
X-It Rite's Award-winning Artist: Javelyn Website